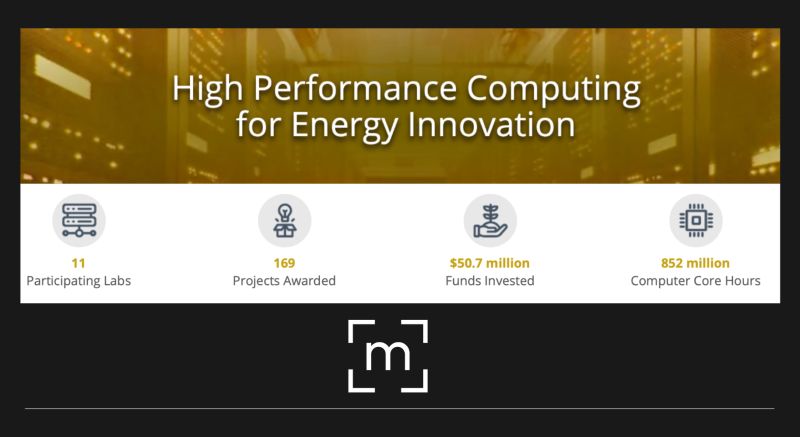 Mattiq is honored to join the ranks of recipients of the U.S. Department of Energy (DOE) High Performance Computing for Energy Innovation Initiative (HPC4EI). These programs are designed to improve manufacturing processes, address products' lifecycle energy consumption, and increase the efficiency of energy conversion and storage technologies.
The HPC4EI award is a competitive grant program that provides funds to explore creative ideas and approaches in high-performance computing (HPC) and data analytics with the goal of driving energy innovation. Recipients receive an annual award for two years, totaling $2 million per year, to develop advanced algorithms, pioneering analytics techniques, and innovative software applications that can help transform the nation's energy system. 
The award will support work in partnership with the National Energy Technology Laboratory to accelerate the atomic-level design and development of efficient electrocatalysts that bring industrial decarbonization closer to commercial viability.
Other award recipients include Baker Hughes, Boeing, Capra Biosciences, Capstone Green Energy, Carbon America, DDM, Ford Motor Company, and General Motors.